Homestyle Baked Beans
If you didn't know any better, you'd swear these beans were cooked in your own kitchen. Our Homestyle Baked Beans are deliciously tomato-based—which makes them a bit tangier than the original—with brown sugar, bold spices and a specially cured bacon.
Available in: 55 oz, 8.3 oz, 16 oz, 28 oz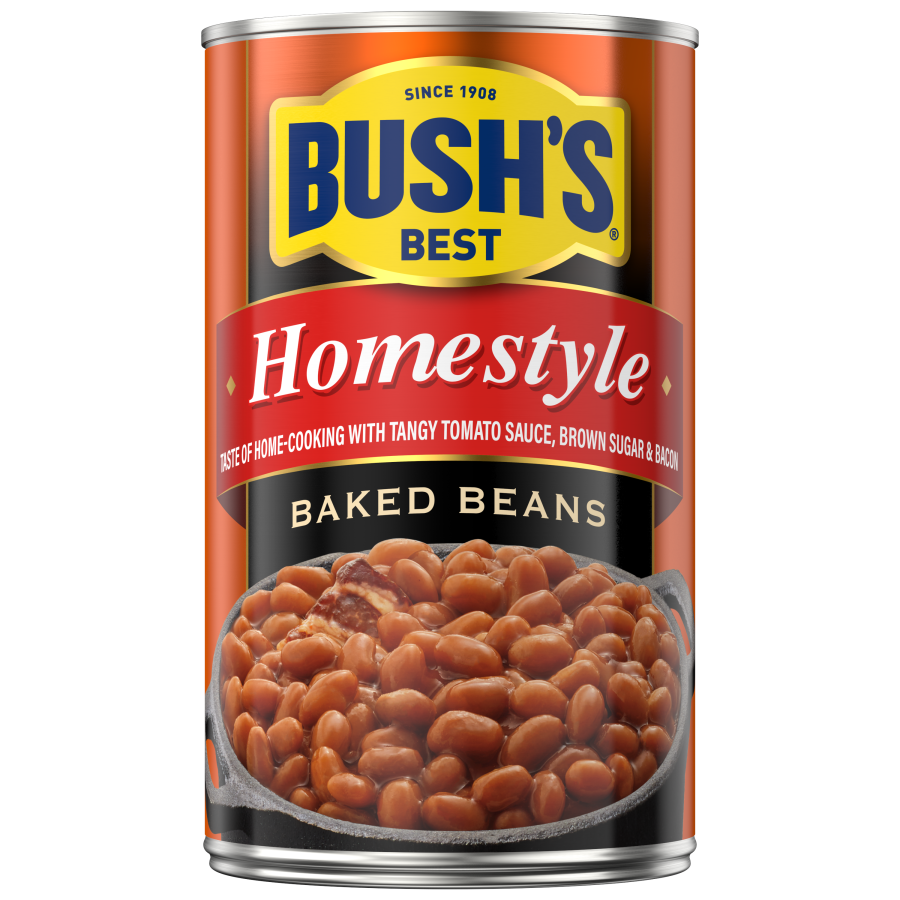 What makes these beans so beautiful?
Gluten free

7g (7% DV) of protein per serving

Good source of fiber

Cooked and canned in the USA, using only US and Canadian grown Navy Beans
Only the best goes into our Homestyle Baked Beans
When it comes to making our unique flavors, the highest quality ingredients go into our beautiful beans.
Recipes You May Like