Chickpeas vs. Garbanzo Beans: The Great Debate
Have you ever wondered why some people call these beans chickpeas and some say garbanzo beans? We're here to settle the great garbanzo bean vs. chickpea debate once and for all.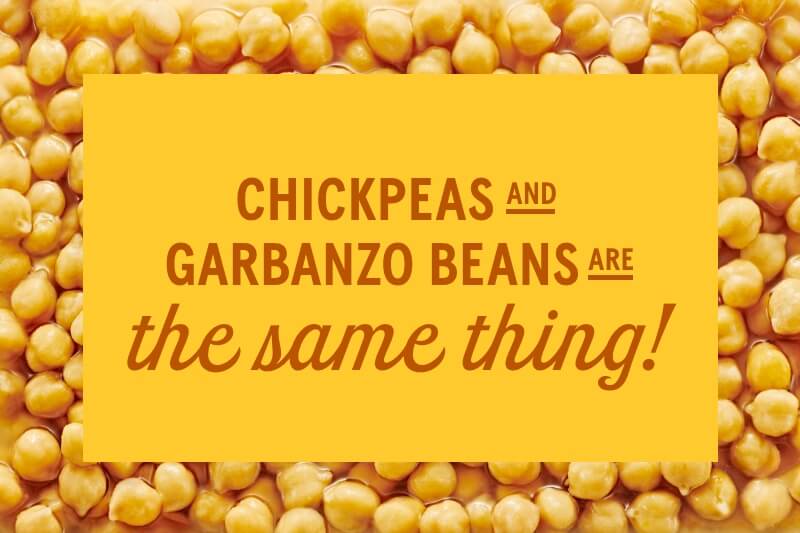 Believe it or not, chickpeas and garbanzo beans are the same thing – it's all just semantics! The word chickpea derives from the Latin word cicer arietinum, which is the scientific name for the actual plant (many other legumes derive from the word cicer arietinum as well), while the name garbanzo bean comes from a Spanish background. So really, there is no wrong answer. Both are correct!

This unique, nutrient-packed bean has been popular in the Middle East for many years, as chickpeas are a staple ingredient in many of the region's most well-known dishes like hummus and falafel. Here in the U.S., a can of chickpeas or garbanzo beans is a pantry staple that is extremely versatile and can be used in all types of recipes. In fact, if you're looking at a can of Bush's Garbanzo Beans, these legumes are gluten free, have 6g of plant-based protein per serving and are a good source of fiber. Chickpeas or garbanzo beans can transform into many different flavors and dishes, which is why we love them so much!


In addition to using these legumes as an ingredient in your favorite recipes like pastas or as a side dish, here are a few out-of-the-box ways to incorporate chickpeas or garbanzo beans in everyday meals:
Hummus – A simple recipe that uses minimal ingredients to create a tasty dip for sandwiches, veggies, and more!


Aquafaba – The liquid that comes from a can of chickpeas can be turned into a thickening agent and used as an egg replacement in many recipes, including desserts.


Crispy Croutons or Snack – Roasting chickpeas is the easiest way to transform this legume into a crunchy snack that can go atop salads or even enjoyed on their own with your choice of seasoning!
If you're looking for more recipe inspiration, try some
of our favorites using Bush's® Garbanzo Beans:
Chickpea Pancakes with Strawberries and Cream
Have you ever thought of making pancakes out of chickpeas? It's surprisingly easy and is packed with plant-based protein! If you're interested in changing up your usual pancakes, this is the perfect way to add a bit of sweetness to your breakfast.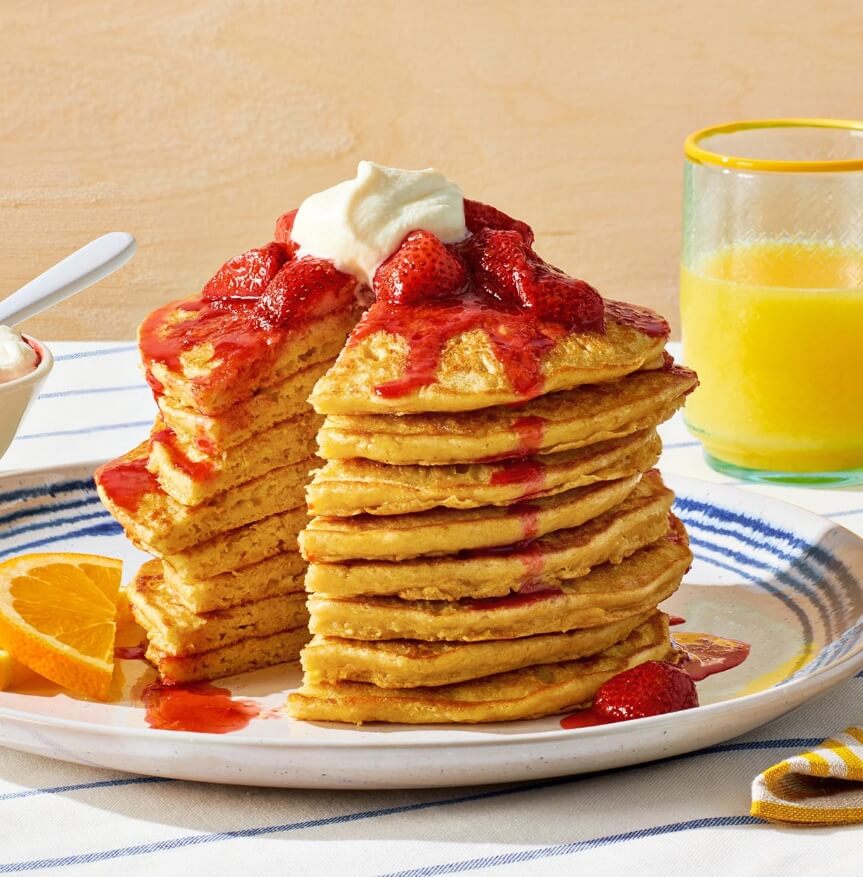 Grilled Caesar Salad with Aquafaba Dressing and Parmesan Chickpea Croutons
Did you know aquafaba, the liquid that comes in a can of Bush's® Garbanzo Beans is super useful? In this recipe, it is being used as an egg like replacement to make a vegan Caesar dressing! You can also turn chickpeas into a crispy and delicious crouton that you can munch on as a snack or as a salad topping.
Traditional Hummus
This is a classic chickpea recipe that never disappoints and most of these items are already in your home! Hummus can be consumed as a dip, a topping, or however else your taste buds will allow.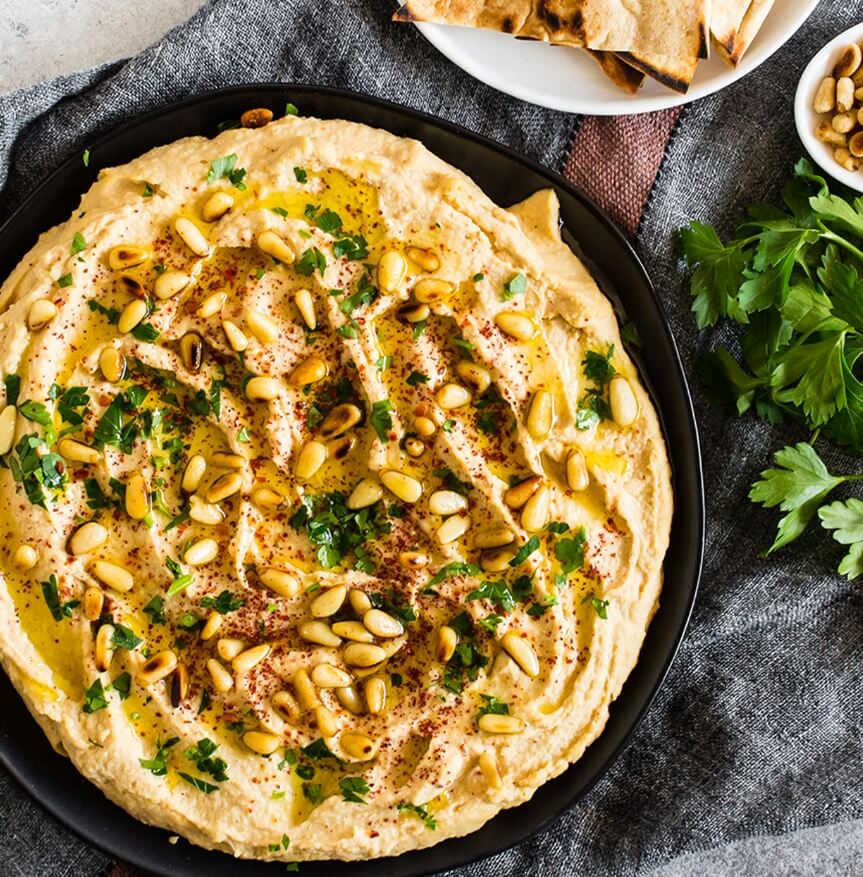 Rustic Tuscany™ Chickpea Orzo Salad
Add some extra flavor to your usual pasta salad with Bush's® Sidekicks™ Rustic Tuscany™ Chickpeas! This recipe uses simple ingredients and takes only 20 minutes to create. Try this recipe for an easy lunch meal prep or a flavorful side dish at your next gathering.